May
09
NEWS : Matt Hardy's Expedition of Gold Pinball Machine – Interviews with Reby Hardy and Brian Soares
This Week in Pinball has a great write-up of the re-themed Stern Mustang turned into a Matt Hardy Expedition of Gold pinball machine.  Matt Hardy is a professional wrestler who had a pinball machine themed after his wrestlers likeness.
This Week in Pinball has tons of photos and also the interviews with the key players who made the pinball machine a reality.
---
---
Two "Wrestle" Rectangular Stand-Up Targets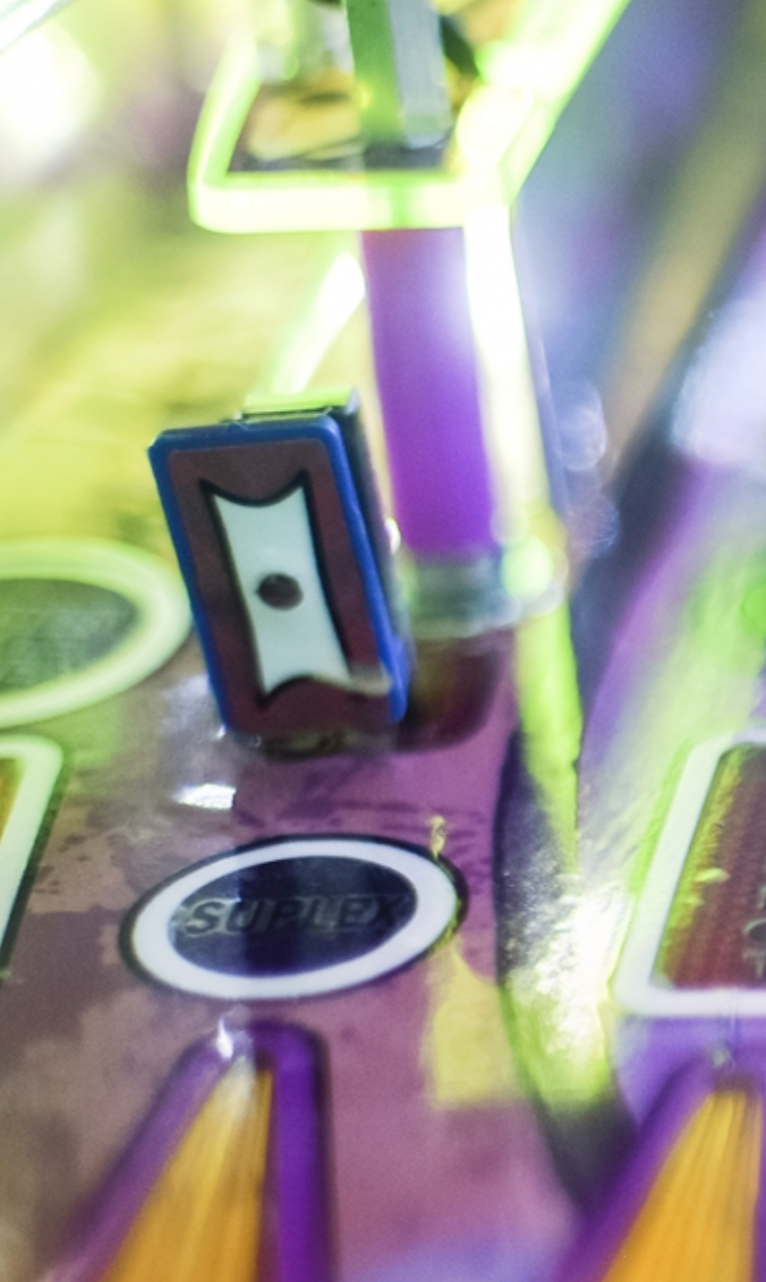 Illusion Purple Powder Coated Legs with LED Leg Light-Ups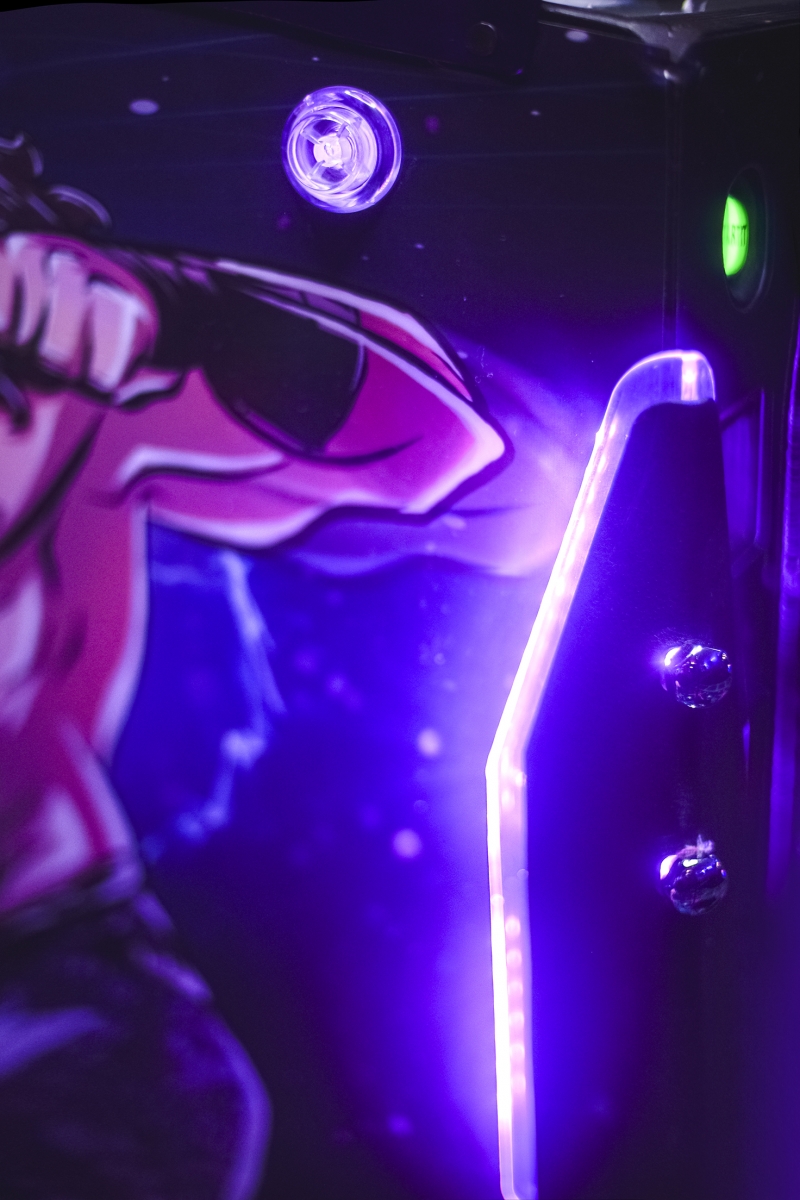 Hologram Topper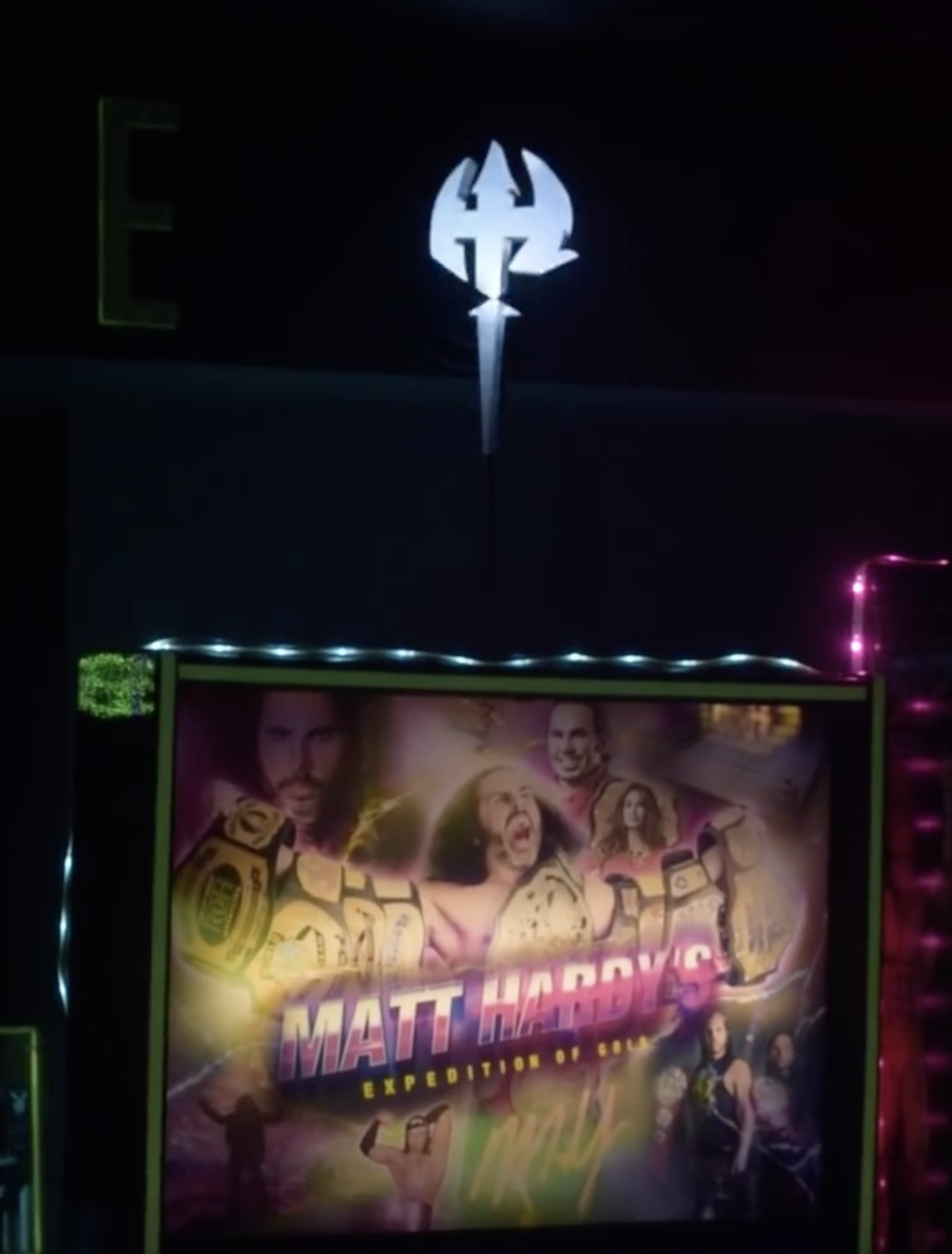 Check out the Topper in action below!
Check out some of "Matt Hardy's Expedition of Gold" game toppers..

HARDY HOLOGRAMS
113 people are talking about this
Plus Custom DMD Graphics, Mode Selectable Entrance Music – All of Matt Hardy's Theme Songs, Actual Match Sounds, "Bonus Bowl" Captive Ball Feature, 103 Custom Playfield Icon Inserts Featuring Controlled LEDs, Matt Hardy "Matt Facts", and More!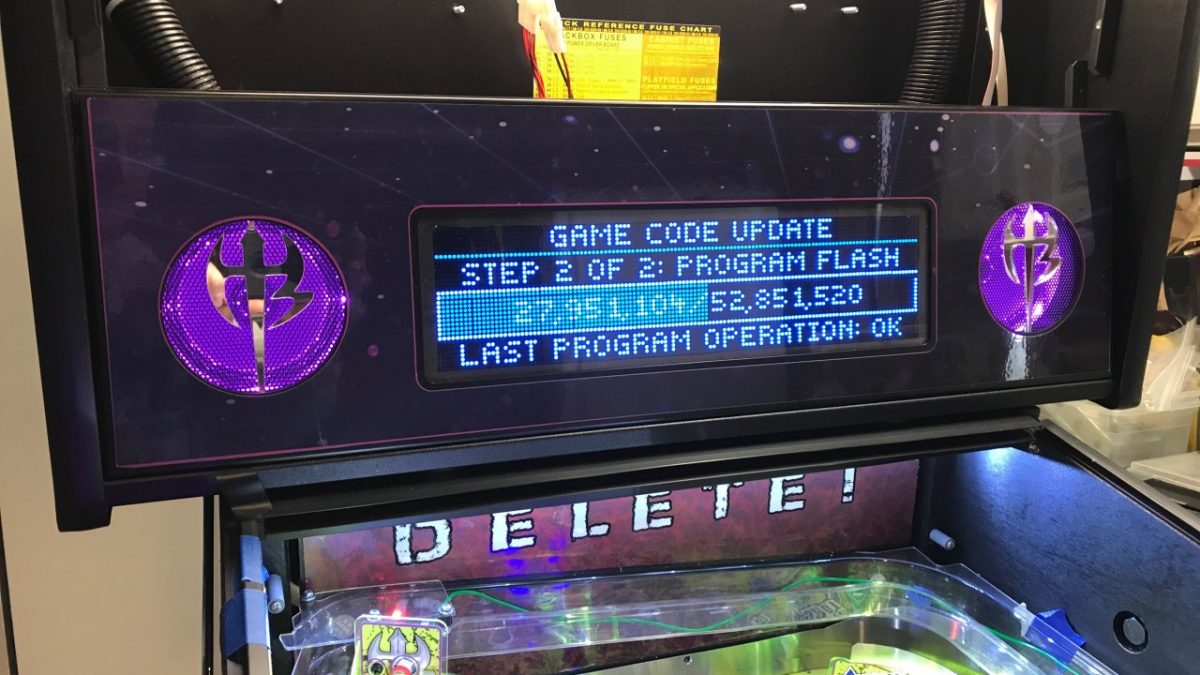 Compete as Matt Hardy by Fighting for 8 Different Championship Titles!
Take Down the "H-A-R-D-Y" Drop Targets to Wrestle Your Way Into MATTITUDE MULTIBALL
Shoot Around the Playfield to Earn Wrestling Moves, Finishers, and Power-Ups
Advance Through the Challenges to Make it to WRESTLEMANIA, a No Holds Barred Battle to Become WOKEN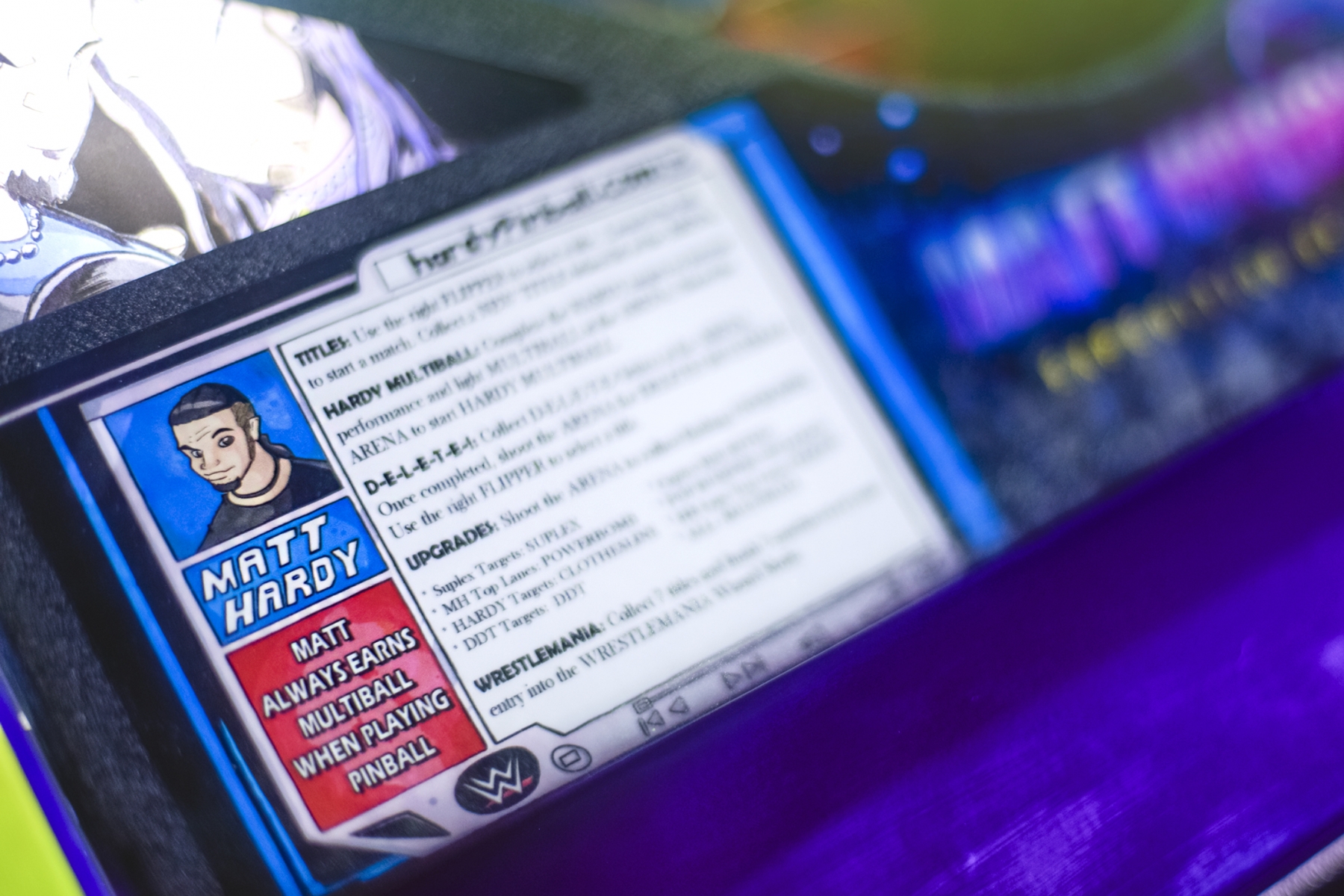 ---